Give your customers options to talk when they're available. 
Meet the Customers on Their Terms
Allow customers to avoid waiting on hold while maintaining their place in line. This convenience eases customer frustrations and leads to better interactions. 
Dropped and abandoned calls leave negative impressions on your customers. With queue callback, you'll decrease your abandonment rate and improve customer experience.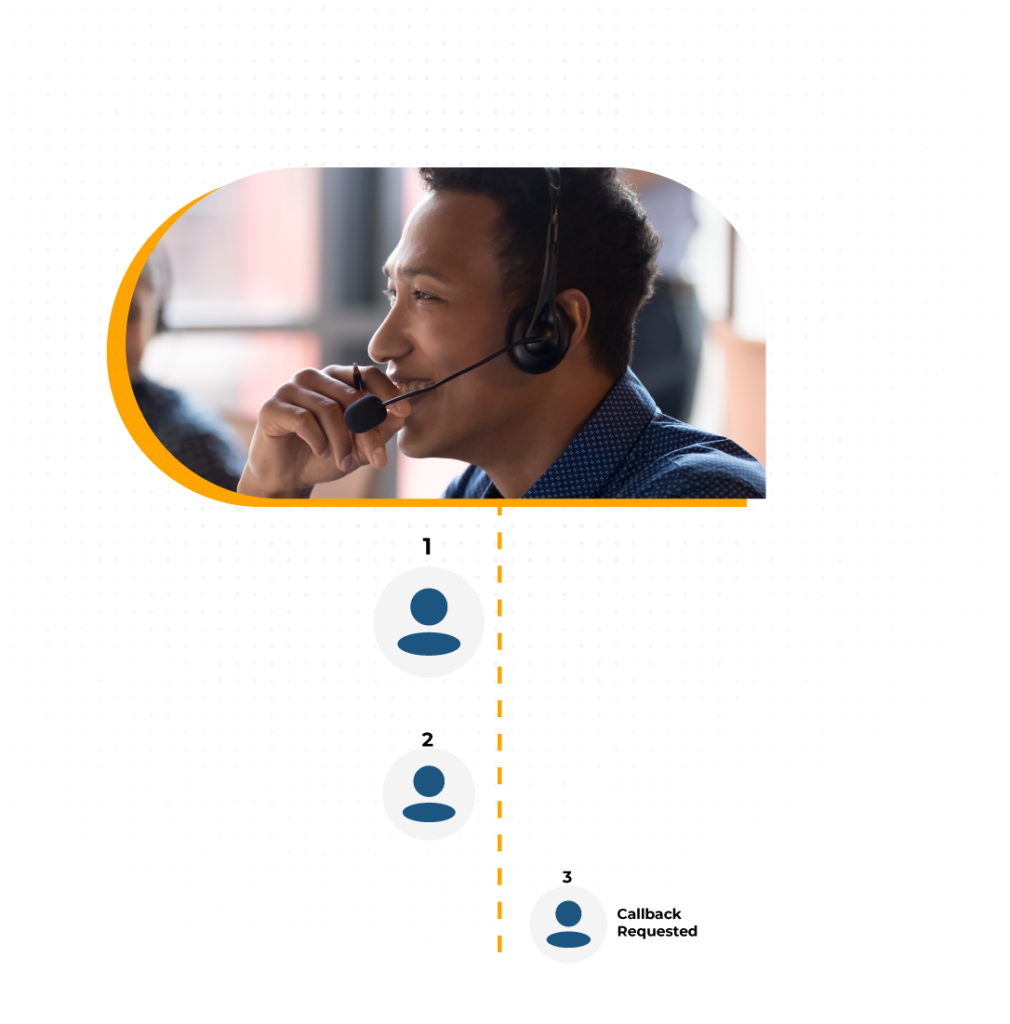 Get Your Customer on the Line
Queue Callback reduces call abandonment rates and improves the overall efficiency of the contact center. Customers are more likely to remain engaged with the contact center when they have the option of receiving a callback rather than simply hanging up due to long wait times. 
Queue Callback provides valuable data on customer behavior and preferences, allowing contact centers to make informed decisions on staffing levels and which skills are most in demand. This helps to ensure that the right resources are in place to meet customer demand, improving the efficiency and productivity of the contact center.
Call abandonment affects more than just the customer. Every abandoned call is a missed opportunity or a potentially unhappy customer, both of which can be extremely costly.
No Waiting in Queue on Hold
Queue Callback gives customers the ability to stay engaged without waiting on hold, reducing drop off rates. 
Agents Can Handle More Calls Efficiently
Queue Callback reduces the pressures on the agent to move quickly and allows them to give more personalized service to each customer.
Understand Customer Behavior
Queue callback gathers insightful customer behavior data, allowing supervisors to make informed decisions on staffing levels and agent activities.


Try Xima yourself. Schedule a demo today.
Whether your a reseller, end user, or just a little curious, the Xima Suite has something to fulfill your business needs.
Fill out the form below and a team member will reach out to walk you through it!