Empowering Contact Centers with Real-Time Visibility and Analysis.
Realtime Data at Your Fingertips
Make quicker decisions and allocate resources more efficiently with the data you need.
A clear and transparent view of contact center performance aligns your team with the goals and improves collaboration.
Customizable Displays and Alerts
With customizable reports and alerts, you can focus on the metrics, alerts, and resource activities that matter most.
Real-time data and wallboards provide a comprehensive view of call volume, wait times, and agent availability, allowing managers to make informed decisions about resource allocation, such as adding additional agents during peak times to ensure that customer demand is met.
Automated alerts can be configured to trigger when specific thresholds or conditions are met, such as high call volume, low service level, or high abandon rate. This allows managers to respond quickly to potential issues and improve overall performance.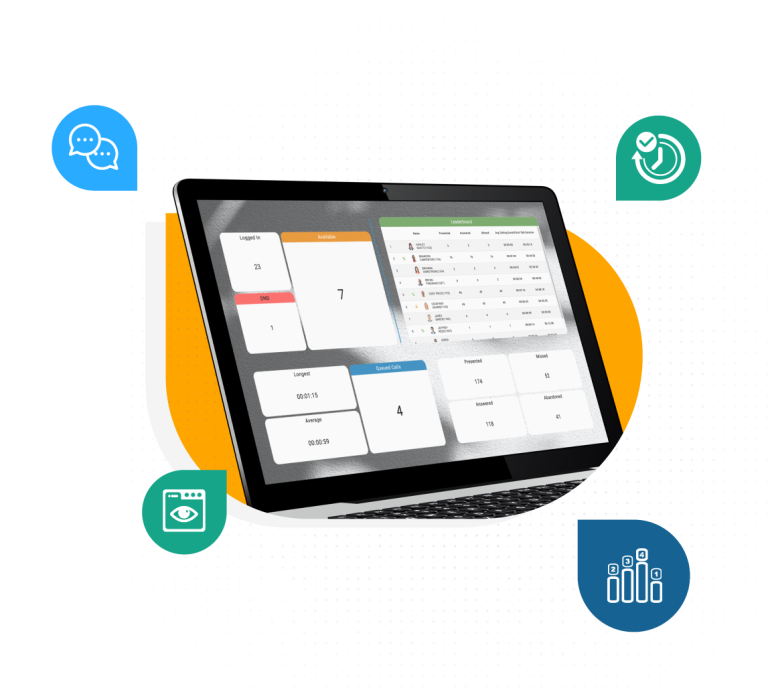 Our intuitive dashboards serve up all your data in a digesetable way that agents, and supervisors, can gain actionable insights and stay on track. Wallboards are completely customizable through a simple interface.
Using Realtime Wallboards ensures that the customer's experience is a top priority.
Wallboards help agents stay aligned on individual and overall performance.
Supervisors can monitor all employees, change resource allocation, and receive alerts on issues that need attention.


Try Xima yourself. Schedule a demo today.
Whether you're a reseller, end user, or just a little curious, the Xima Suite has something to fulfill your business needs.
Fill out the form below and a team member will reach out to walk you through it!