Interactive Voice Response (IVR)
Enable customers to find their resolution without any agent interaction with IVR.
Increased First-Call Resolution
IVR helps customers self-resolve their issues by providing a fast and convenient way to access information and services.
Having information at the customers fingertips puts less strain on your available people so they can provide the best service.
Better Customer Behavior Data
Identifying trends in your customer behavior data makes it easier to tailor your contact center to run effectively.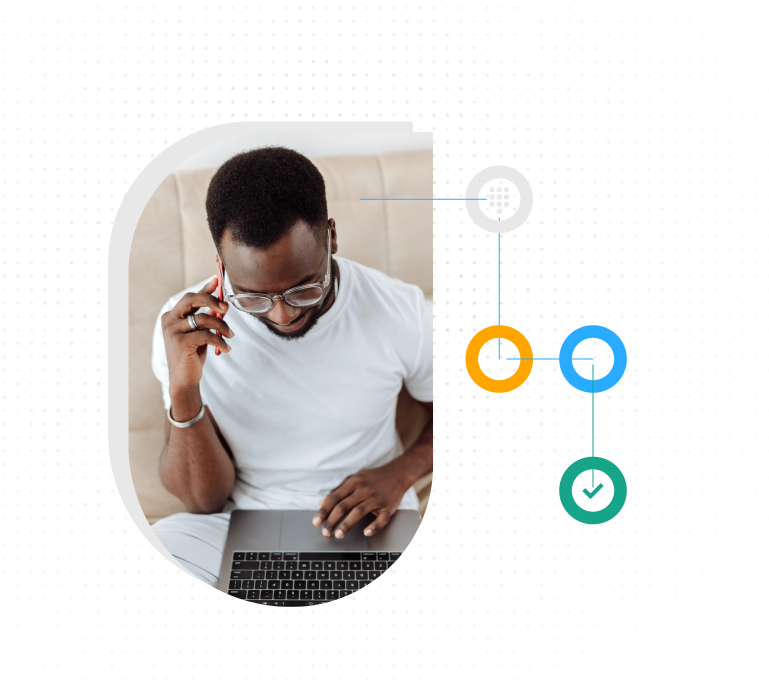 With an Interactive Voice Recorded system, customers can easily navigate through a menu of options to reach the information they need; or be directed to the appropriate department or individual within the organization. This eliminates the need for customers to wait on hold for a customer service representative or navigate through a complex phone tree to find the information they need.
People Get Information Differently
IVR can also provide pre-recorded information, such as operating hours, frequently asked questions, and other information that can help customers resolve their issues quickly. IVR helps reduce call wait times, improves the overall customer experience, and frees up customer service representatives to handle more complex inquiries.
IVR can quickly answer routine questions or resolve simple issues for your customer without agent involvement.
With IVR, agents can direct their efforts on more complex customer issues, allowing them to utilize their product and domain expertise.
Xima's IVR analytics provide insight into your customers' most frequent questions and requests, which can then be leveraged to create better product and user experiences.


Try Xima yourself. Schedule a demo today.
Whether your a reseller, end user, or just a little curious, the Xima Suite has something to fulfill your business needs.
Fill out the form below and a team member will reach out to walk you through it!