Social Messaging Made Easy
Be ready when an opportunity comes knocking. Leverage social messenging to help customers reach you faster.
Real-time communication and better customer engagement have never been easier. Integrate social media into your customer experience strategy.
Real-time Communication | Better Customer Engagement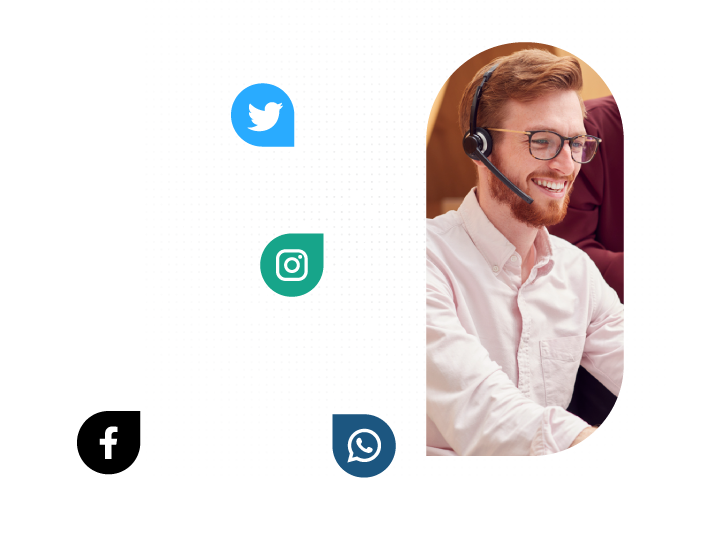 Provide crucial information, answer customer inquiries, or provide support in a snap. Leverage Xima to manage all direct communications via social and respond to your customers faster.
Streamline real-time communications and engage with customers in new ways by enabling social media as part of your customer experience strategy.
Better Customer Engagement
Chat with your customers on the social platforms they use every day. Deliver a great customer experience by leveraging rich social tools like images, gifs, emojis and more.
Enhance each of your customer interactions with tools like social media analytics and automation.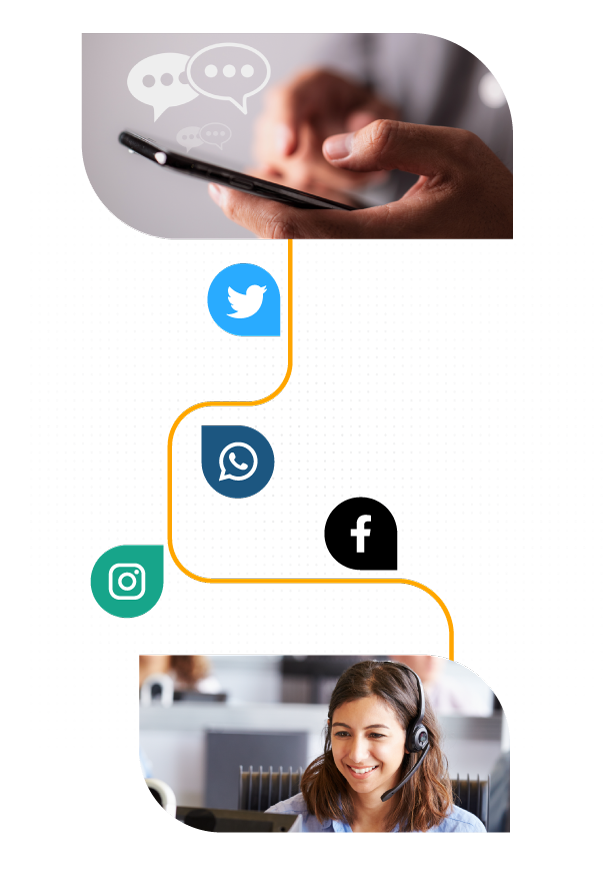 Improve customer satisfaction
 by reducing wait times, increasing resolution rates, and providing personalized experiences. By automating the first touch, customers are efficiently and effectively routed to the most qualified agent or employee who can address their needs. Social messaging is different from telephone calls and live chat because it's asynchronous, so conversations persist even though the customer isn't actively connected.
Unifying your platforms can provide a more streamlined, efficient, and effective communication experience for businesses and their customers.
Integrating all communication channels, such as voice, email, chat, and social media, into a single window, allows organizations to provide a consistent and personalized experience for their customers. This improves the customer experience and reduces the need for multiple tools. It simplifies workflow processes, and improves overall productivity for agents.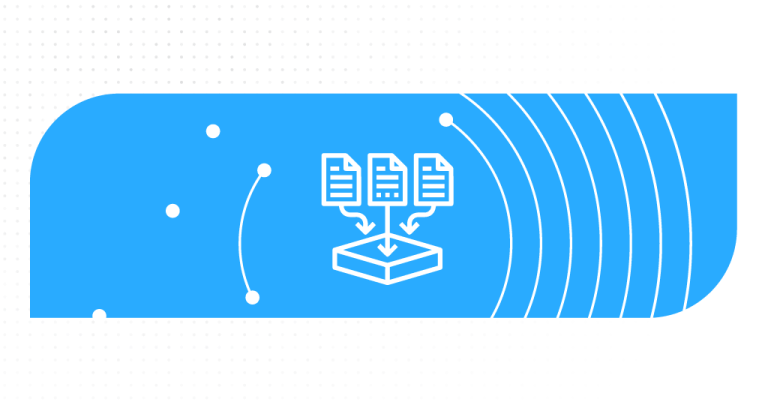 Try Xima yourself. Schedule a demo today.
Whether your a reseller, end user, or just a little curious, the Xima Suite has something to fulfill your business needs.
Fill out the form below and a team member will reach out to walk you through it!