Customize your customers' chat experience and provide ​them live agents for all their needs.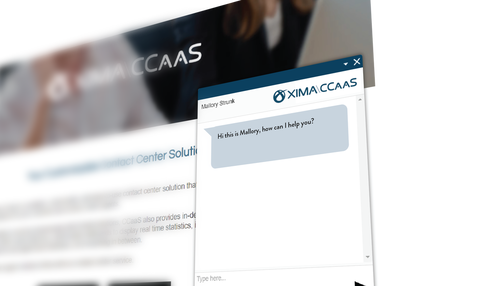 Contact Center Web Chat Agent is an add-on license to the Contact Center Voice Agent. You can customize the design of the web chat display on your website to match your business's brand colors, upload your logo, and display your agent's picture.
​Using the URL to skill group mapping, you can strategically route customers based on the web page they are visiting to specific skill groups within your contact center. Skills can be shared between your voice skills or be unique. Managers can customize a list of messages for greetings, endings, and other canned messages the agents can choose from. Agents can also request screenshots to help answer a customer's questions or transfer the customer to another agent or skill. The initial chat log from the first agent is passed on to the next agent and skill.
Web chats are presented to agents using the Contact Center Agent Client providing your agents a single pane of glass. They can tag account codes or enter free form notes about the chat and customer to be reviewed in the reports or Cradle to Grave.
​Agents can view their individual chat statics within their personalized display as well as other skill statistics to ensure no chats are currently waiting to be answered.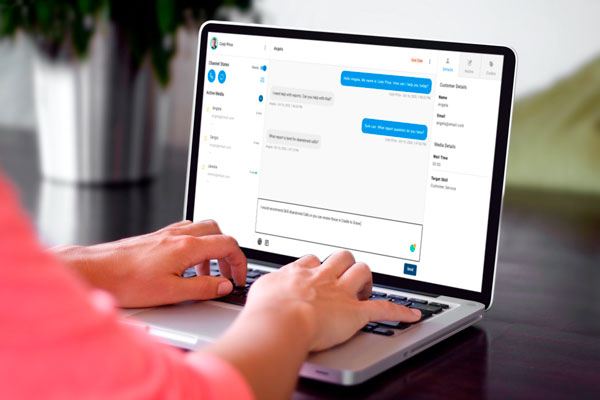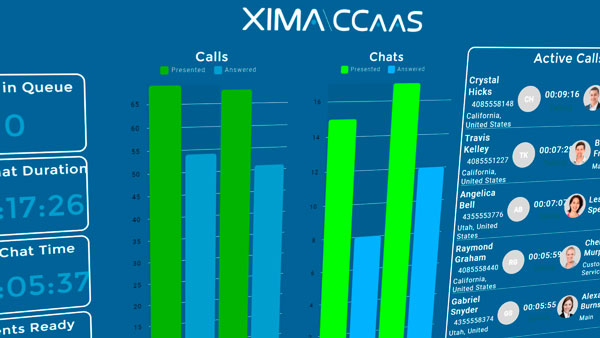 Managers can monitor the current status of chats in queue, chats currently taking place, and the current status of their chat agents within the Realtime Wallboards and Supervisor View. They can view information and past chats within the reports and view the full customer experience within Cradle to Grave.
Whether you're a reseller, an end user, or just a little curious, Xima CCaaS has something to fulfill your business needs.